Watch Fixer - Former Head of Servicing at a Rolex AD Reddit AMA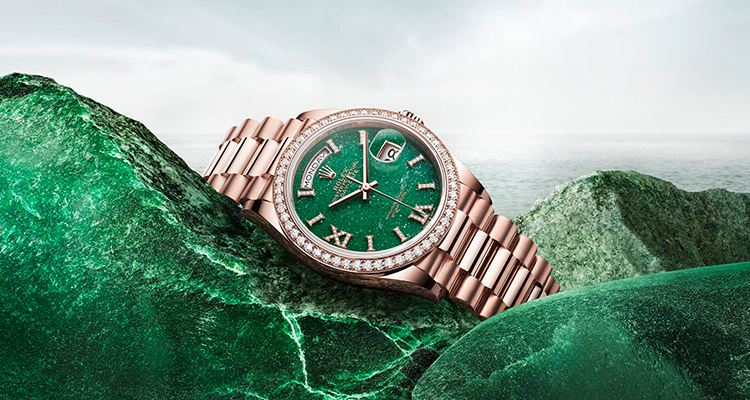 This week we took to Reddit and spent the day answering any and all questions you might have about servicing a Rolex. As a former head of servicing for a decade at a Rolex AD we thought this would be a good opportunity to peel back the curtain on servicing your prized Rolex. If you have any questions yourself please get in touch through the chat box or send an email to sales@theclassicwatchbuyersclub.com and I will post some of the questions we got below.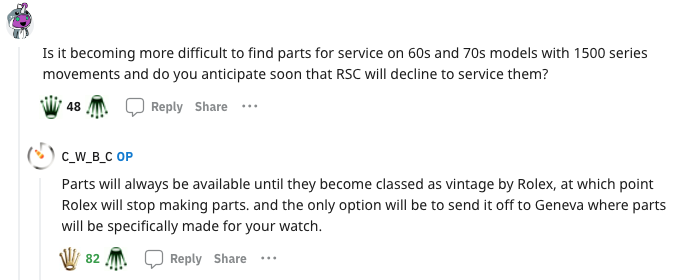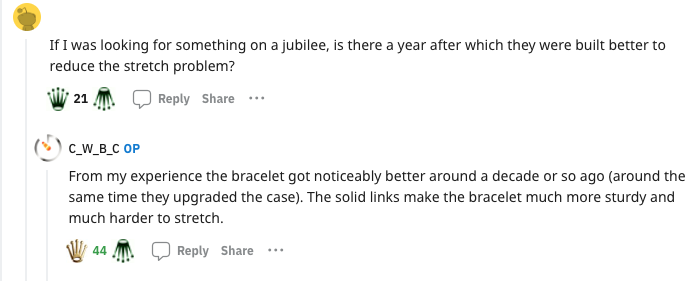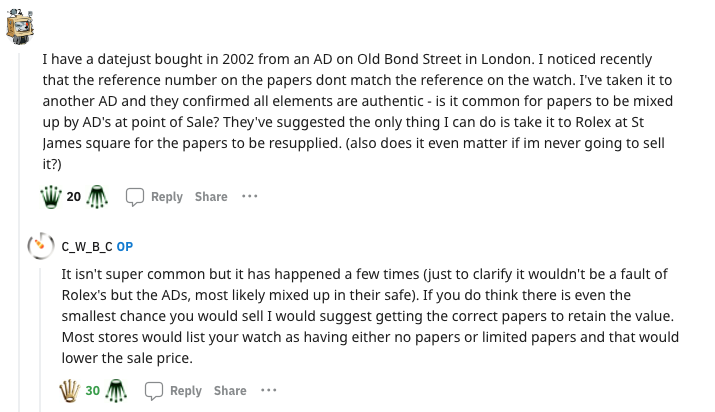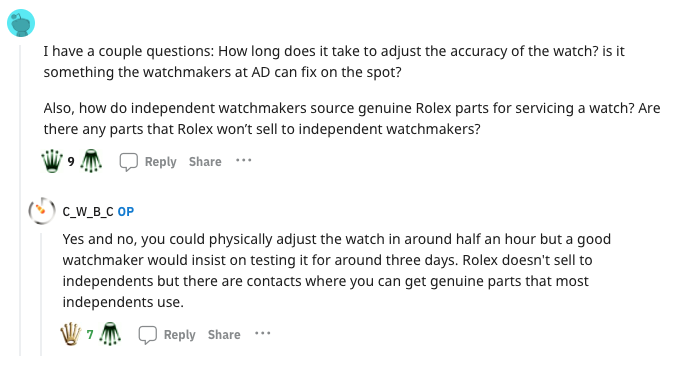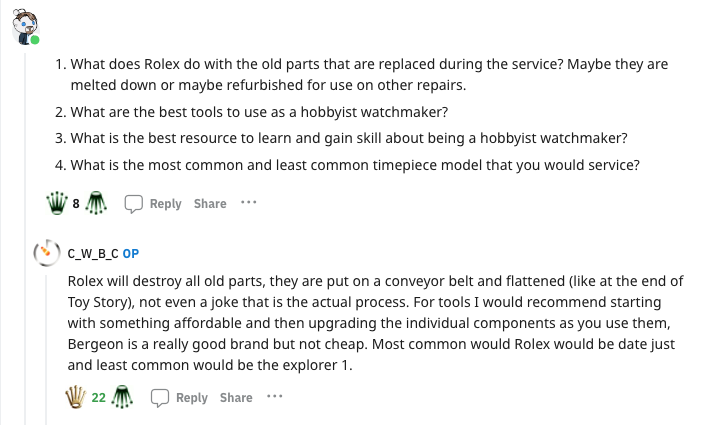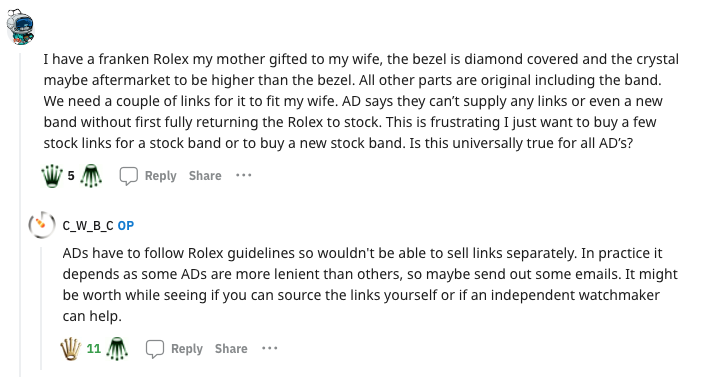 We believe that in order for customers to make the best decision they need the good reliable information and as such do our best to be as transparent as possible. If you have any question about how we operate our own servicing and repair department then please send us a query and if you need to get any repair work done then please get in touch.